About
Action Conveyancing specialises in property conveyancing and has more than 25 years of industry experience. We pride ourselves on our values: quality in what we do, the best value in the profession and the highest level of service for our clients. We understand that dealing with property can be a stressful experience and we aim to complete this important and complicated process for you without hassle and without headache. This is why our property lawyers in Melbourne are here to assist you and ensure that your needs are met in a timely and professional manner. We are experienced in all aspects of property law, from residential and commercial conveyancing through to large land subdivisions and commercial property development, and are confident that we can provide practical, cost-effective solutions that will exceed your expectations.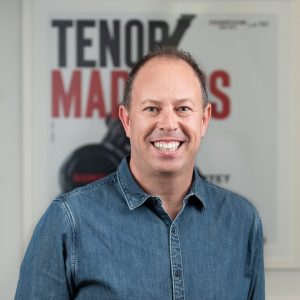 Darren Sanicki
CEO

Darren completed his law degree with honours at Monash University in 2003 and has also completed post graduate courses in copyright law, trade marks, intellectual property, and industrial designs. Darren also holds a Bachelor of Economics degree from Latrobe University.

Darren's legal career was forged at Marshalls & Dent Lawyers where he worked in areas including: residential and commercial conveyancing, business sales and acquisitions, commercial leases, corporate restructuring, and civil litigation. He was made a senior associate after three years.

As a one-time musician, Darren used his networks in Melbourne's music scene, to commence and expand his music and entertainment client base while continuing to work in areas of commercial and property law.

Since opening the firm in 2009 (originally Darren Sanicki Lawyers), Darren has consolidated a substantial entertainment industry client base representing some of Australia's best known bands, artists and creative businesses.

Darren has been selected by the Artists from The Voice for all 5 Seasons as their legal representative having previously represented contestants from X-Factor and Australian Idol. He has represented clients in high profile litigious matters including the current Federal Court Case concerning a legend of the Australian music scene and the fixing of a statutory licence for use of an iconic song for the services of the Commonwealth. Darren also successfully represented Michael Barker (Split Enz) in a defamation action against News Ltd and Today Tonight.

Darren also has a substantial commercial client base comprising creative and corporate businesses including Moshtix, Windor Smith, Medical One, Strikeforce AMC, Wesley College and the Meatball & Wine Bar.

Darren also volunteers his services as a pro-bono solicitor for the Arts Law Centre of Australia and is a 3 time recipient of the Arts Law Pro Bono award.

Darren is a board member of The Push, a not-for profit Government funded Victorian youth music organisation, and has held the role of Chairman since 2007. In 2010, Darren was a founding board member of Music Victoria, Victoria's peak contemporary music industry body, leading the fight to preserve the Victoria's live music scene and the general rights and well being of musicians. Darren has also taught in the Music Business and Music Law degrees at Victoria University.

Notwithstanding any of this, Darren is still best known for having a song he co-penned, "More Than A Game" used as the theme song for Channel 9's The Footy Show for the past 23 years!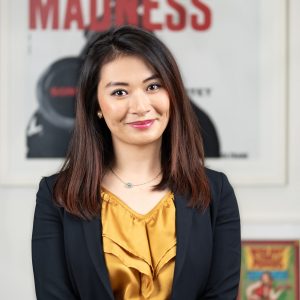 Ariel Wang
Solicitor

Ariel completed a Bachelor of Laws and a Bachelor of Business at the Australian National University in 2014.

Ariel joined Sanicki Lawyers as a part-time paralegal in July 2017. She commenced full time practice as a solicitor in October 2017.

Prior to commencing at Sanicki Lawyers, Ariel gained invaluable experience in a number of corporate roles including; investment advisory, stock control, strategy advisement and management, working within large teams. Much of this experience was gained in the fashion industry working at Christian Dior Parfums, Gucci as well as her family business, wholesaling extreme adventure gears and clothing. These experiences have helped Ariel develop her strong sense of entrepreneurship and has grown her enthusiasm for working with people.

Ariel practices primarily in commercial and property law, representing individuals, small businesses and commercial entities. She is experienced in all aspects of residential and commercial conveyancing acting for both purchasers and vendors. She has worked closely helping first home buyers secure their first property as well as downsizers and investors alike.

Ariel also has experience in dispute resolution and has recently taken care and conduct of a matter before the County Court.

Ariel is also fluent in Cantonese and Mandarin.

Being a chatter box, in her spare time (not that she has much of it), Ariel enjoys brunching and a glass of bubbly at 4pm on a Sunday afternoon. She religiously believes in beautiful shoes, pearls and love!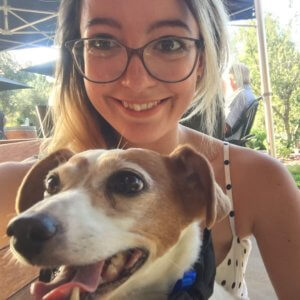 Hannah Kelaart
Paralegal

Hannah is currently completing a Bachelor of Laws and Bachelor of International Studies, majoring in International Relations, at Deakin University. She looks forward to being admitted to practice as a lawyer by 2020.

Hannah commenced with Action Conveyancing in early 2019 after excelling during her long-standing internship with the firm. Since beginning as a conveyancing clerk and paralegal, Hannah has gained experience in residential and commercial conveyancing.

After completing parts of her degree in the Czech Republic at Masaryk University, Hannah enjoys traveling and experimenting with culinary dishes. She also enjoys cuddles with her dog, Tonks.